It's always a good idea to have a spare key, but sometimes we don't think ahead and run into a situation where we have a broken key, a lost key, or a damaged key. When this happens, you might think you're out of luck. The best thing you can do in that situation is to seek out a duplicate. But can you make a duplicate key without the original? You might be surprised to learn that locksmiths can create a duplicate key without the original being present.
How Are Keys Made?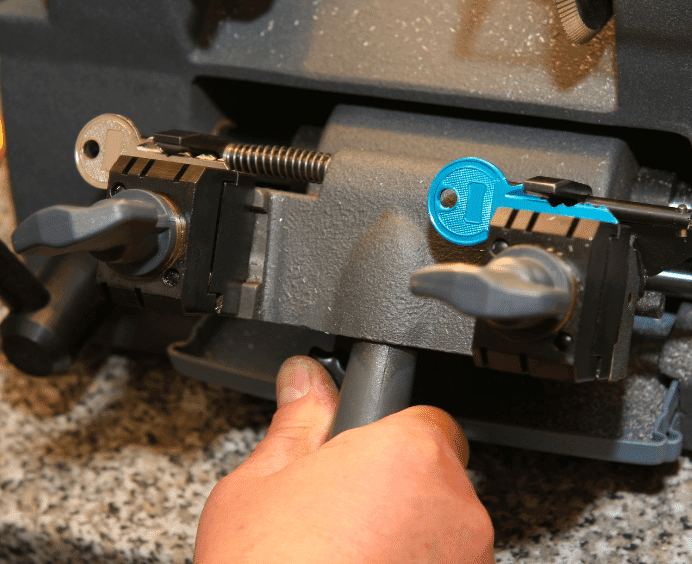 Keys are made through a machine called a key duplicator. The original key is placed on one side of the duplicator, lined up with the blade, and a blank key is placed on the side of the machine with the alignment tool. The alignment tool is a piece of metal that works with the blade. The key guide ensures both keys are even with one another. The machine is turned on, and the original and blank keys move horizontally as the blade cuts into the blank key the pattern of the original. Locksmiths will then sand the key to remove sharp edges.
How Long Does it Take to Cut a Copy?
Duplicating a key is a fairly simple and quick procedure. A professional locksmith can cut a key in just a few minutes. More complicated keys may take longer. The timeframe of the key duplication process will depend on the locksmith you choose to get a duplicate key from.
Can You Make a Duplicate Key Without the Original?
If you don't have your original key, there's no need to worry. Locksmiths can still make a duplicate key, whether you broke it, lost it, or damaged it. A locksmith can use a code cutter to identify the grooves and depths of the lock's key code. This will allow the locksmith to determine what needs to be done to cut a new key identical to the original.
Reasons to Have Duplicate Keys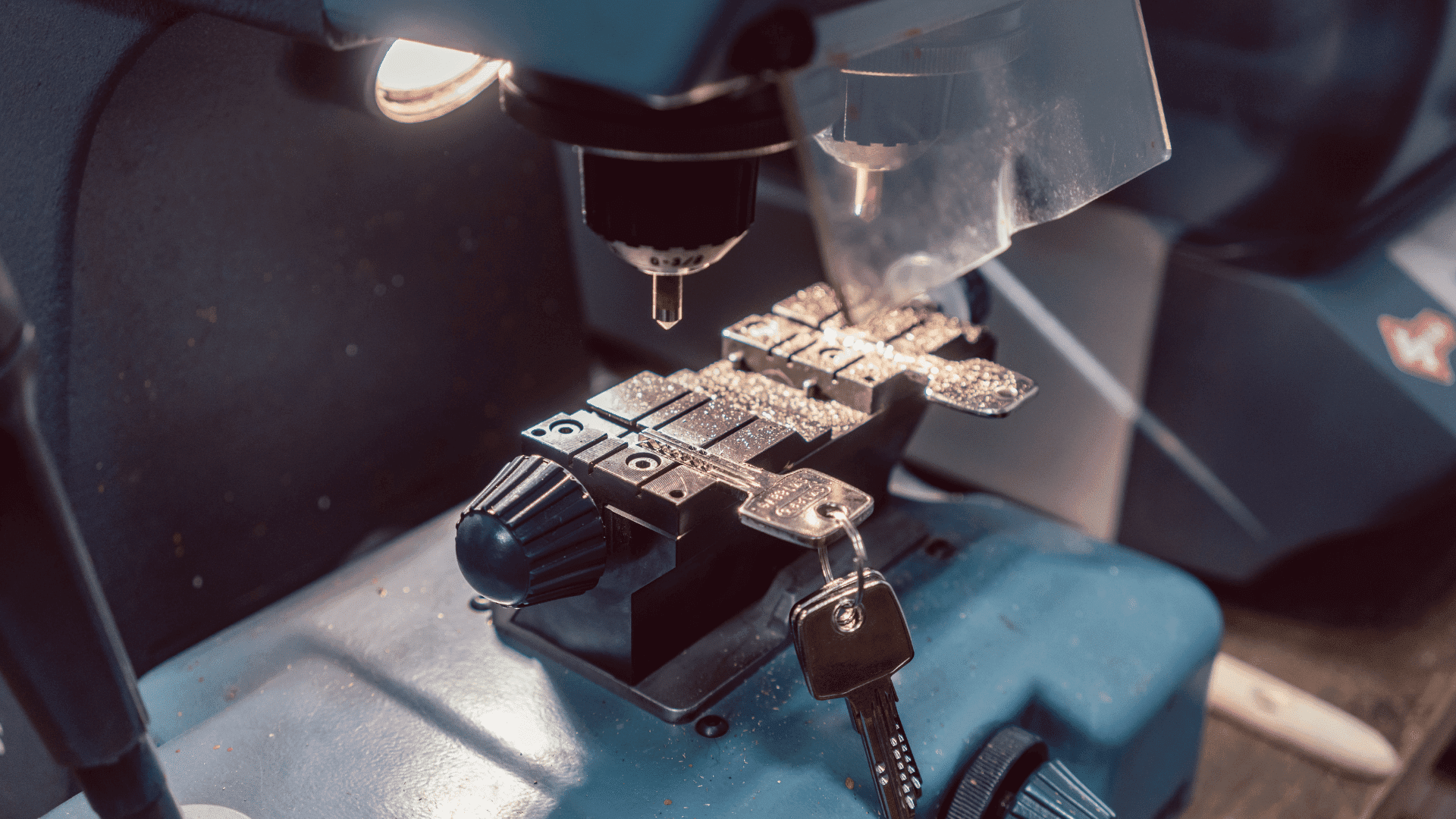 Lockouts
The most obvious reason to get duplicate keys for your property is to prevent potential lockouts. Duplicate keys can help you if you get locked out of your home while you're outside, if you've lost a key, or if you have a broken key. Duplicate keys make all of these circumstances a non-issue.
Access for Friends and Family
Having multiple duplicate keys is a great way to give friends and family access to your property. If you plan to go on vacation or leave home for an extended period of time, having duplicates allows someone to house-sit while you're away. It even allows better time management for yourself so you don't have to be home to let others into your home. Just ensure you give one to someone you trust. 65% of people who have been burglarized knew the burglar.
Key Replacement
Copying a duplicate key is not only easier with a secondary key on standby, but it's also cheaper, too. Having a duplicate key allows locksmiths to easily create a duplicate in the event you lose, break, or damage the original key. It also means you have a replacement available if something happens to the original key and you're not able to call a locksmith out at the time of the incident.
Key Duplication Experts in Des Moines, IA
With over 20 years of experience providing Des Moines, IA residents with superior locksmithing services, we are the best choice for homeowners, business owners, and vehicle owners looking into better security options. We can make a duplicate key without the original, no problem. If you're looking for key duplication services or have other locksmith needs, look no further than ASAP Locksmith in Des Moines. Contact us today for more information.